Small Business Marketing Startup Kit Now
THE MOST BANG-FOR-YOUR-BUCK DIGITAL MARKETING LEADS SYSTEM FOR SMALL BUSINESSES.
While most marketing companies are into selling you huge monthly recurring marketing plans that can cost thousands, at Acorn marketing we wanted to create the most cost-effective method to help small business owners start branding their business online as well as start generating leads from google.  This method you probably already know a little about and you will wonder why you haven't taken action on this earlier as it is highly effective and simple to implement.
STOP WASTING YOUR TIME TRYING TO FIND THE MOST EFFECTIVE WAY TO GET LEADS AND CLIENTS THROUGH YOUR DOOR
Watching this video will show you why you are letting many clients and customers walk away by not implementing methods that google has set up for your business
How google algorithms works and how you can use it to drive leads and sales.
How to show up above even the google search results
What steps to take to make sure you take advantage of google's algorithms.
Why this marketing kit delivers massive value and can potentially deliver more leads and paying clients compared to costly monthly SEO or PPC services.
WHY THIS METHOD WORKS?
Google needs to provide an excellent experience to its users. Therefore, when someone is searching for a business in their local area, it is in Google's best interest to recommend the best businesses for the user. What determines if you are one of the businesses that Google wants to recommend? This small business marketing kit encapsulates everything you need taking into account google's own algorithms. Please note, this is not a get-rich-quick scheme. It does take some work and effort on your part. We will help you however with setting up a system that is easy to use and this package includes everything you need to be to be successful.
WHATS INCLUDED IN THIS KIT
Google My Business Setup/Optimization
Having a well-optimized Google-My-Business listing is possibly the most important part of this package. It is the base where everything in this package stems from. Although it's relativity easy to set one up, setting one up properly and optimized for maximum impact is another matter. We've created a process where we will create the maximum level of optimization for your GMB.
75-200 Citations and Listings Creation
Yelp, yellowpages, angieslist, bbb, facebook, mapquest etc. These are examples of citation/listing websites that you can get listed in. Not only does having your business on them get you calls from people searching on these websites, but Google will also rank you higher and more authoritative the more of these citations and listing links back to your business website. There are maybe 75 to 200 different listing websites you can be listed on depending on your business niche and your location. Getting listings in the correct format is critical which we can help you with.
Our Proprietary Positive Reviews Feedback Funnel
Here at Acorn Marketing, we've created a proprietary web app to filter out positive reviews from negative reviews from your clients directing those who had a positive experience to a google review link while directing those who have a negative experience to a feedback form where you can collect valuable data to improve your business. Please click here for a demo. 
Complete Setup of Review Generation Process
We will set up a no-hassle process for you to drive your previous customers into our "positive-reviews-feedback-funnel" which we will set up on your website if we've built it. We will provide you with email and text templates customized to your business to drive your previous clients here. If you are a storefront business, we will also include customized posters with QR codes you can print out and place in your place of business that will drive them here. We also will give you a guide on how to follow up and comment on reviews and make posts for your GMB for the best results with google's algorithms to rank you first.
The Most Bang-For-Your-Buck Digital Marketing LEADS System for Small Businesses.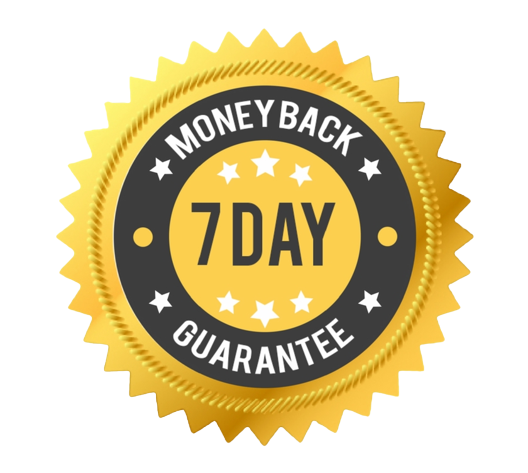 Complete Game Plan to allow Google Algorithms Work To Get You Leads
Complete game plan to the most cost effective method to help small business owners to start branding their business online as well as start generating leads from google that can translate to thousands of dollars of new business. This method uses a bit of online branding mix with a tested process of getting google reviews. ($999 Value)
GMB Page Optimization
Complete business website that will not only help you promote your product, give value information to potential clients and help you capture leads but also leave a great impression. ($699 value)
75-200 unique Citation/Listings
Set up of from 75 to 200 unique citations and listings from varies listing sites from across the web such as Yelp, yellowpages, angieslist, bbb, facebook, mapquest and can range from categories such as general, business niche and locational-based. ($399)
Acorn Marketing Google Review Process and Funnel
Our secret review generation and funnel system to process to set up a system to generate positive review and feedback to improve your business ranking on google map pack. ($99/month or $1000/year).
$3095

 $999 SINGLE PAYMENT

Frequently Asked Questions
Why haven't I heard too much of other marketing companies selling a product like this?
Marketing companies are mostly into selling you huge recurring monthly marketing plans such as SEO as it is more profitable for them. While SEO can be good for certain types of businesses, but most small businesses won't find it too practical. At Acorn marketing, we want to create not only cheaper but also extremely effective methods for small businesses to handle their marketing needs.
Why is there an immense value proposition in this product?
This product, priced at $999, is a great deal. Not only are we giving you our complete lead generation process and game plan, which people are charging similar prices for just information, but I am also giving you many deliverables. Items such as an optimized Google My Business page, 75 to 200 citations/listings from all across the web, and the web app "positive reviews funnel" that others are charging hundreds per month for as a similar software as a service.
Can you guarantee results with this method? How long does it take?
That entirely depends on how dedicated you are to the review generation process. How fast you can generate results also depends on how competitive your local area is. With enough time and enough customers with positive reviews, this process is guaranteed to generate leads as it is within google's algorithms to recommend businesses that other people look at in a positive manner.
Why do i need a review generation process?
Businesses that have the most positive reviews have a review generation process in place. If you don't have a review generation process, you are more likely to get no reviews or negative reviews. Even if you are a great business and serve your customers well, most people who take the time to leave reviews are a small fraction of your customers who are not satisfied or angry. Your happy clients generally won't take the time to leave you a review unless you ask them and ask them with tact.
What makes your review generation process special?
The purpose of our review generation process is to maximize positive reviews on review websites such as google, yelp, and facebook. Most review processes only generate reviews that can be both negative and positive. This system is designed not only to encourage but to "arrange" for only positive reviews to be posted on google. The positive reviews generated will also encourage your customers to leave reviews with certain keywords that will reflect more positively on google's algorithms and help you show up more on different search terms for your service and products.
I don't need this. I can come up with my own review process.
You can probably do this, but I guarantee you that it will take you a lot of time in research, thinking it out and implementation. In the end, it still most likely won't be as effective as this system. You also won't have our proprietary web application that filters out negative from positive reviews and allow you to collect valuable feedback to improve your business.
There are a lot of other ranking factors that google will look at and where we will deliver on. Items such as GMB optimization, 75-200 citation listings, website creation and optimization and more. Doing this on your own or even hiring someone to do this at minimum wage will cost you more time and money than the price of this product.