Positive Reviews Feedback System
Why do some small business waste hundreds of thousands of dollars on digital marketing methods, while a simple proven method can outperform for 10-100x less the cost.
While most marketing companies are into selling you huge monthly recurring marketing plans that can cost thousands, at Acorn marketing we wanted to create the most cost-effective method to help small business owners start branding their business online as well as start generating leads from google.  This method you probably already know a little about and you will wonder why you haven't taken action on this earlier as it is highly effective and simple to implement.
STOP WASTING YOUR TIME TRYING TO FIND THE MOST EFFECTIVE WAY TO GET LEADS AND CLIENTS THROUGH YOUR DOOR
Watching this video will show you why you are letting many clients and customers walk away by not implementing methods that google has set up for your business
How google algorithms works and how you can use it to drive leads and sales.
How to show up above even the organic google search results
What steps to take to make sure you take advantage of google's algorithms.
Why this marketing kit delivers massive value and can potentially deliver more leads and paying clients compared to costly monthly SEO or PPC services.
Why this method works?
Google needs to provide an excellent experience to its users. Therefore, when someone is searching for a business in their local area, it is in Google's best interest to recommend the best businesses for the user. What determines if you are one of the businesses that Google wants to recommend? This small business marketing kit encapsulates everything you need taking into account google's own algorithms. Please note, this is not a get-rich-quick scheme. It does take some work and effort on your part. We will help you however with setting up a system that is easy to use and this package includes everything you need to be to be successful.
WHATS INCLUDED IN THIS KIT
Google My Business Setup/Optimization
Having a well-optimized Google-My-Business listing is possibly the most important part of this package. It is the base where everything in this package stems from. Although it's relativity easy to set one up, setting one up properly and optimized for maximum impact is another matter. We've created a process where we will create the maximum level of optimization for your GMB.
Citation and Listings Creations
Yelp, yellowpages, angieslist, bbb, facebook, mapquest etc. These are examples of citation/listing websites that you can get listed in. Not only does having your business on them get you calls from people searching on these websites, but Google will also rank you higher and more authoritative the more of these citations and listing links back to your business website. There are maybe 75 to 200 different listing websites you can be listed on depending on your business niche and your location. Getting listings in the correct format is critical which we can help you with.
Our Positive Reviews Feedback Funnel
We've created a proprietary web app to filter out positive reviews from negative reviews from your clients directing those who had a positive experience to a Google review link while directing those who have a negative experience to a feedback form. This app will encourage your clients to leave detailed reviews that will have valuable keywords to help you show up for more searches on google and also give social proof to help you close more sales.
Using our Positive Reviews Feedback Funnel, we will allow you to collect valuable insights from customers who did not view your business favorably. This information is extremely useful for you to improve your business. Our feedback forms can be customized to your business allowing for selection, ranking, and question fields.
Complete Setup of Review Generation Process
We will set up a no-hassle process for you to drive your previous customers into our "positive-reviews-feedback-funnel" which we will set up on your website if we've built it. We will provide you with email and text templates customized to your business to drive your previous clients here. If you are a storefront business, we will also include customized posters with QR codes you can print out and place in your place of business that will drive them here. We also will give you a guide on how to follow up and comment on reviews and make posts for your GMB for the best results with google's algorithms to rank you first.
The Most Bang-For-Your-Buck Digital Marketing LEADS System for Small Businesses.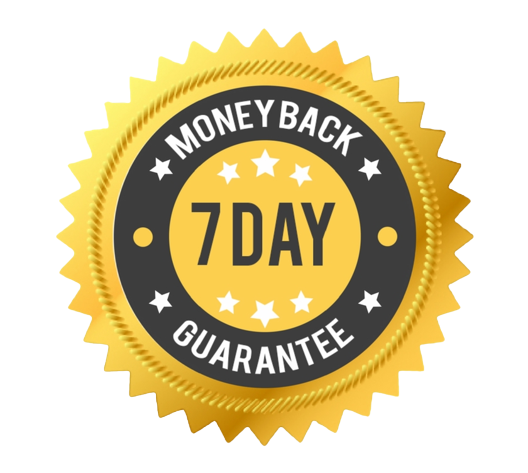 Complete Game Plan to one of the most effective digital marketing method
The Complete game plan to one of the most effective method to help small business owners start branding their business online as well as start generating leads from google that can translate to thousands of dollars of new business. 
Positive Review Feedback Funnel Web App
Proprietary web app to filter out positive reviews from negative reviews from your clients directing those who had a positive experience to a Google review link while directing those who have a negative experience to a feedback form
Feedback Collection System
Built into our Positive Review Feedback Funnel, you will have a system to collect valuable customer insights to improve your business.
Complete set up of a system to drive clients to leave reviews and feedback
We will help you set up a customer information collection system, customized approach to drive your clients into the Positive Review Feedback Funnel, and a follow up strategy for reminders using goodwill or incentives.
GMB Page Optimization
We will create and completely optimize your Google My Business Page for Google rankings. We will also do market research on the competitiveness of your primary, secondary and other business categories and make suggestions on which category to put for maximum results. 
75-200 unique Citation/Listings
Set up of from 75 to 200 unique citations and listings from varies listing sites from across the web such as Yelp, yellowpages, angieslist, bbb, facebook, mapquest and can range from categories such as general, business niche and locational-based. These citations/listing may bring you new leads as well as improve your technical SEO score.

Frequently Asked Questions
Why haven't I heard too much of other marketing companies selling a product like this?
Marketing companies are mostly into selling you huge recurring monthly marketing plans such as SEO as it is more profitable for them. While SEO can be good for certain types of businesses, but most small businesses won't find it too practical. At Acorn marketing, we want to create not only cheaper but also extremely effective methods for small businesses to handle their marketing needs.
Is this a get rich quick scheme?
No, definitely not. Although we can provide you with the tools, a web app to generate positive Google reviews, the hard work of the technical SEO part, copywritten email/text templates, poster/business card designs, and complete setup of a system and processes to follow, it will be entirely still up to you to still follow up and use the system in your business processes. The results do compound over time, and you will get out of it as much as you put into it.
Can you guarantee results with this method? How long does it take?
It is within Google's algorithms to recommend businesses that are highly reviewed and have a lot of positive SEO signals. However, as mentioned earlier, this is not a get-rich-quick scheme. It doesn't require you to actually follow through with the process that we've set up for you. This method is highly effective, however, as there are businesses that have built their entire marketing efforts (>50% to almost all of their new customers) from just showing up on Google Maps and 3-pack because they have many positive Google reviews.
The results shouldn't take too long; however, there are many factors that come into play such as how many positive Google reviews you can generate in a certain period of time, how much competition you have in a certain area, and others.
Why do I need a process for generating reviews?
Generally speaking, most people that would leave reviews for your business are your unhappy clients. Think about it. A happy client is happy; they would generally not bother leaving a review even if they do repeat business with you because it would be the point of least resistance unless, of course, you remind them. An unsatisfied or angry customer would, however, because they are motivated. All businesses, even the best ones, have unsatisfied customers. A secret for all businesses you see with many positive Google reviews on Google is that they all have some sort of process or system in place to generate positive Google reviews.
Why are even the positive reviews generated with this method more valuable for me compared to the reviews that I can generate myself?
With our Positive Review Feedback funnel, it will "suggest" your clients generate reviews that are longer and include, but are not limited to, details of the products or services provided, the location of the customer, other options before decision, benefits of using your product and services, which employees help the customer today, comparison to other businesses, and future tips for other customers. Since we've already filtered out the happy from the unhappy customers from our initial step, the customer that would leave these longer reviews already has a good impression of your business. Not only will longer reviews provide more keywords within the reviews and it will be better for Google's algorithms when other people are searching for your business, but it will also provide tons of social proof and useful information for your prospective clients from your happy clients.
Where would I host the "Positive Review Feedback Funnel"? Would there be a monthly cost for using this?
If you already have a host that you are currently hosting your website on, upload the "Positive Review Feedback Funnel" to your current host. The registering of your domain will cost you $12-$15 every year (you pay the domain registrar, not us). If you want us to host the "Positive Review Feedback Funnel" on our servers, it would cost you $9.99/month.
What do you mean I need more than just positive reviews? Getting more positive reviews on Google means getting more visibility and hence more business on Google, correct?
Although Google keeps its algorithms a secret, SEO companies have done studies in the past to best guess what determining factors allow a business to rank high on Google 3 pack and Google Maps, and that includes the following:
Google My Business signals – 25.1%

Link signals – 15.4%

Website on Page Signals – 13.8%

Citation Signals – 10.8%

Behavior Signals – 9.6%
This is why you sometimes see businesses that have fewer reviews rank higher than businesses with more reviews.
So what does this mean to you?
Since most business owners are probably like you and did not know this information and probably thought that positive Google reviews are the only thing that matters, having these other ranking signals will allow you to have an advantage compared to them. Another good thing is that getting positive Google reviews is probably the hardest part and most of the other parts you only have to do once.
What makes your review generation process special?
We have refined our review generation process to have the maximum results for your business. Everything from having the correct initial email to having follow-up sequences and eventually having the right incentive structure that will allow you to achieve maximum results with minimal costs.
Everything also ties into our proprietary "Positive Review Feedback Funnel," which allows you to filter out positive reviews from negative reviews and collect valuable feedback from negative reviews. This app will also "suggest" your clients leave longer reviews that are filled with useful information that can help you with social proof and keywords for Google's algorithms.
Add to that, everything we will do for you from a technical SEO point of view.
I don't need this. I can come up with my own review process.
Yes, you can. The process is actually not too complicated when it boils down to different parts. You just have to make sure that you also have the technical SEO part taken care of, such as creating and optimizing your GMB page to best practices, building links and citations, creating email or text templates that you are going to send out, creating posters and business card designs, coming up with the copywriting in order to best generate positive and long reviews with certain keys, brainstorming an entire system in order to put everything together, having a trial and error process in place to improve your process over time so that it can follow best practices.
Here are some time estimates for you to do it, including having to learn, research and brainstorm how to do everything correctly. You should be able to complete these tasks in the given time frame if you are focused and don't procrastinate.
Creating and optimizing GMB page (5-10 hours)

Creating 75-200 GMB listings and citations (10-20 hours)

Creating email and text templates (2-10 hours depending on writing skills)

Creating poster and business card designs (2-10 hours depending on design skills)

Coming up with a process to best generate positive reviews (can brainstorm for days and refine over a period of months and years)
That being said, you still won't get the following that comes in this package:
Positive review feedback funnel (a way to filter out positive reviews from negative reviews)

A way for your clients to generate longer, more in-depth reviews that will be good for Google's algorithms as well as providing better social proof for prospective clients to read.

A way (or a better way) to generate feedback from clients so that you can learn from them

Best practices in order to put it all together.
Now, given all this, why not let us focus on what we are good at so you can focus on what you are good at?